Άρθρο
Επιλεγμένες ειδήσεις με την συνεργασία του New Europe
Moscow Backs OPEC Fix to Boost Oil Prices
by Kostis Geropoulos / New Europe
Τετάρτη, 12 Οκτωβρίου 2016 - 19:27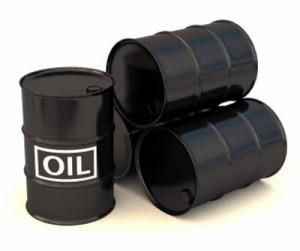 Russian President Vladimir Putin said on October 10 his country is in favour of an oil production freeze or cut and is ready to support the current initiative by the Organization of Petroleum Exporting Countries aimed at fixing oil production limits in an effort to boost oil prices.
"Given the current backdrop, we believe that freezing or even a reduction in oil production is the only way to preserve the sustainability of the whole energy sector," Putin told the World Energy Congress, which is currently taking place in Istanbul (10-13 October).
"It will not impede the work of market mechanisms by far. On the contrary, it will speed up the market rebalancing. Russia stands ready to join common efforts to limit oil production and urges other oil producers to do so as well," Putin said. "We support the current OPEC initiative aimed at fixing oil production limits and we expect that at the OPEC meeting in November this idea will be put into specific arrangements that will send a positive message to both the markets and investors. And, of course, it will help curb the speculative activities and avoid new price fluctuations," he added.
But Russia will not/cannot commit to a reduction in oil output, Chris Weafer, a senior partner at Macro-Advisory in Moscow, wrote in an e-mailed note to investors on October 10. "Neither will the Iranians and most other OPEC producers. That burden can only fall to the Saudi and, to a lesser extent, the UAE and Kuwait. In reality, the notion of a cut mostly shouldered by Saudi Arabia is a non-starter while a production freeze can, at best, only support the price of Brent at around $50 per barrel," Weafer wrote. "That is because any higher price will see the return of some of the 500,000 barrels of US shale oil which has been cut since late last year and make it easier for Iran to attract some of the billions of dollars it now needs to boost oil output further."
Weafer reminded that while officials from OPEC countries and other big non-OPEC producers will generally support the notion of production control, the more serious discussion will only occur at the next meeting of OPEC ministers in Vienna on 30 November.
"Russia would not join a production quota regime. This is partly because President Putin has consistently rejected such an idea, stating that Russia will never seek to influence the oil price but will continue to manage the results of oil price swings. Unlike OPEC producers, Russia's biggest oil producers are listed companies with significant minority shareholder interests. None would voluntarily cut production and of course none will be asked to," Weafer wrote.
Putin said in Istanbul that Russia has always contributed to long-term and sustainable development. "We've been boosting exploration of new energy deposits and we continue even against today's difficult economic backdrop to invest in exploration. There should be no doubt that our country will continue to be a reliable energy supplier in global markets. Export of Russian energy resources is instrumental to the development of many global economies. Just to mention our oil and gas account for over a quarter of the fuel mix of the European Union," the Kremlin leader said.
He said that his country is a reliable energy supplier to Europe. The European Union is trying to avoid a repeat of disputes that prompted Russian gas monopoly Gazprom to cut supplies in 2006 and 2009, leading to winter shortages across Europe.
Putin oversees signing of Turkish Stream deal, backs Nord Stream 2
Putin noted that Russia has been supplying Europe without fail with natural gas for almost 50 years. "A broad pipeline network has been commissioned, including the most state-of-the-art project in terms of technology and environmental safety, that is Nord Stream and currently we've been actively engaged in Nord Stream II and Turkish Stream. By the way, together with Turkish partners, together with President [ Recep Tayyip] Erdogan, we have been talking about the need to develop Turkish Stream project," Putin said.
Later in the day, Turkey and Russia inked an intergovernmental agreement on Turkish Stream in Istanbul in the presence of Putin and Erdogan. The two countries are moving forward with plans to create a major energy hub in Turkey, Putin told press conference following the signing of the Turkish Stream agreement.
Weafer wrote that Putin very much wants Turkish Stream to go ahead. "His view is that the combination of Nord Stream (1 and 2) plus a southern pipeline route will secure Russia's position in the EU gas market long-term. The southern pipeline will also act as a deterrent against a future Iranian gas pipeline to the EU or at least delay it. Gas supplies from the Caspian or Central Asia are not a threat to Russia's position," Weafer wrote.
Putin also said that Russia also intends to actively expand hydrocarbons export eastwards to China, Japan and India. "Together with partners from other countries, we have been boosting energy export capacities," he said, adding that Russia plans to bolster liquefied natural gas (LNG) production.
https://www.neweurope.eu/article/putin-gives-verbal-support-oil-production-freeze/