Άρθρο
Επιλεγμένες ειδήσεις με την συνεργασία του New Europe
Vestager Fines Six Car Air-Conditioning Suppliers € 155 Million for Four Cartels
Τετάρτη, 8 Μαρτίου 2017 - 18:34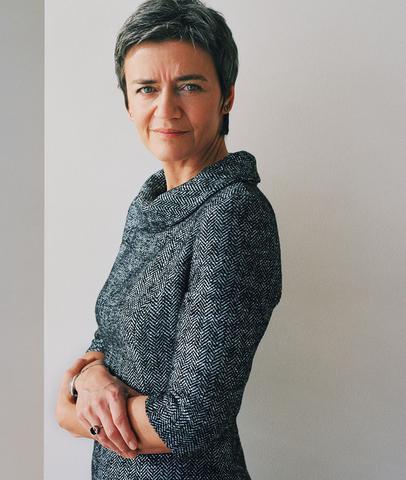 Τhe European Commission has imposed a €155 million fine on six firms for exchanging privileged information on the supply of car air-conditioning systems.
Behr (from Germany), Calsonic (Japan), Denso (Japan), Panasonic (Japan), Sanden (Japan) and Valeo (France) were involved at four different cartel cases, as European Commissioner for Competition Margrethe Vestager briefed journalists on Wednesday.
"We do not accept cartels that affect the European market," said Vestager on cartel cases concerned air conditioning and engine cooling components for cars. Those parts are included in air conditioning units, compressors, e-compressors for electric and hybrid cars and engine radiators and fans are vital to car production, and are the essential parts to secure the right temperature for both the passengers and the engine.
As for the four cartels, these concerned supplies of different components to several car manufacturers. The car brands concerned are well known names like Audi, BMW, Mercedes and Volvo or Suzuki and Nissan/Renault, according to that the Commission has found out. As a result, car manufacturers both in Europe and around the world "may have been harmed directly, and final consumers may have been harmed indirectly when buying cars," added Vestager.
The global perspective of the cartels is apparent, as the coordination between the six suppliers took place not only in Europe, but also in Asia. "We have investigated this behaviour to the extent that it targeted the European market, but other markets were also targeted," said EU's anti-trust chief, that however explained that direct cooperation between the European Commission, the US and Japan on the issue may not be possible.
"We don't really work like this," said Vestager when asked on cooperation with Japan for example. "To some decree we have barriers," added the Commissioner, making it more specific, when it comes to terms of evidence exchange. "No one can feel safe," she added, demonstrating the extent of the cartels, adding that the Commission keeps an open eye when it comes to other anti-trust cases that reach the spotlight from the world's anti-trust watchdogs.
Details on the four car part cartels
Vestager unveiled details about the four cartels: On the Sales of HVAC to VW-group, Daimler (Mercedes) and BMW, operated between 11/11/2005 and 02/12/2009. Denso reported it to the Commission and therefore secured a 100% reduction of the fine. Valeo was fined €18,236,000 after a 40% reduction under leniency, while Behr got a 30% and a €62,135,000 fine.
The second cartel on the sales of compressors to VW-group and PAG (Jaguar, Land Rover; Volvo) operated between 29/11/2004 and 15/10/2009 with Denso once more avoiding fine by a leniency notice reduction of 100%, while Valeo secured a 45% reduction and will pay the EU €8,376,000 and Sanden after a 25% discount will have to pay €63,220,000.
Panasonic pointed the Commission to the third cartel on sales of e-compressors to Nissan/Renault. The cartel operated just for some months, 14/05/2009 to 21/10/2009 and while Panasonic got away with a 100% leniency notice reduction, Denso will pay €322,000.
Last but not least, the fourth cartel on sales of Heating, ventilation and air conditioning (HVAC) and radiators and fans to Suzuki (Swift, SX4) operated during 17/10/2007 – 21/07/2009 period between Calsonic, Denso and Sanden, while Valeo took part only for a briefer period, starting from 23/09/2008. Denso received full immunity from the Commission, while Valeo will pay a €154,000 after a 50% reduction while Calsonic after a 30% reduction is fined for €1,747,000 and Sanden after a 15% reduction will have to pay €1,385,000.
https://www.neweurope.eu/article/vestager-fines-six-car-air-conditioning-suppliers-e-155-million-four-cartels/