Άρθρο
Επιλεγμένες ειδήσεις με την συνεργασία του New Europe
Brussels Braces for Confrontation With Washington Over Sanctions on Russia
Παρασκευή, 28 Ιουλίου 2017 - 12:43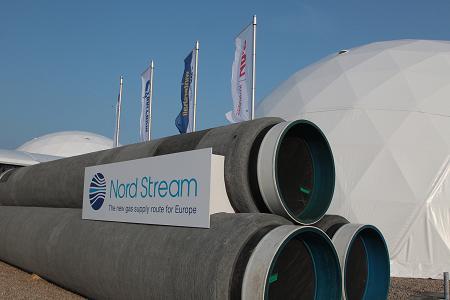 Brussels reiterated its warning to Washington that scaled up sanctions on Russia risk a collision course.
On Wednesday, the President of the European Commission Jean-Claude Juncker used the phrase of a note leaked earlier this week, affirming that Brussels is ready to retaliate against Washington "within days" if sanctions target European interests, CNN reports.
President's Juncker was reacting to a sanctions bill passed by the House of Representatives on Tuesday, in retaliation to the alleged meddling of the Kremlin with the 2016 elections. The bill also scales up sanctions against Iran and North Korea. While drafting the bill, there was no consultation with the EU or NATO member states.
On Thursday evening, the Senate approved the bill.
The main concern in Brussels is that sanction could hurt the development of the Nord Stream II project, that is, a Russian pipeline that will supply Western Europe via the Baltic Sea. Besides Russia's Gazprom, the project engages German, Austrian, and Dutch partners. The President of the European Commission cautioned Washington that sanctions could affect EU energy security, making clear that "America first cannot mean that Europe's interests come last."
The German Foreign Ministry spokesman, Martin Schäfer, echoed the warning on Wednesday, calling US sanctions an "unacceptable" instrument that serves US industrial policy. Berlin believes the new sanctions do little more than the promotion of US Liquified Natural Gas exports.
It should be recalled that the Polish, Swedish, Estonian, Slovak, and Ukrainian governments have at one point or another expressed strong objections to the implementation of the Nord Stream II project. The concern that Nord Stream II accentuates energy dependency on Russia is expressed even in Germany, with a member of the foreign affairs committee of the German Parliament, Roderich Kiesewetter, reiterating this concern on Friday.
But, the status quo position in Berlin is clear. In anticipation of the Senate vote on Thursday,the German foreign ministry echoed President Juncker that Europe must be prepared to respond "in kind" if the United States target European companies. And German economy minister Brigitte Zyries said that Washington has abandoned the "common line" with Europe over Russian policy, Reuters reports.
The French foreign ministry statement on Wednesday referred to an "unlawful" bill with "extraterritorial reach."
But, there is no turning back.The White House has stated the President is open to signing the bill. Due to the ongoing investigation into the Trump campaign's alleged collusion with Russia, it is doubtful the President has the political leverage to kill the bill.
Kremlin sources cited by the BBC were noting on Thursday morning that if President Trump were to sign the bill, he would be "useless" to Russia.
The Kremlin has reacted with vehement criticism of the bill. Russian Deputy Foreign Minister Sergey Ryabkov told the TASS news agency on Thursday that such a bill would destroy any prospects of normalization in Moscow's bilateral relations to Washington.
https://www.neweurope.eu/article/brussels-braces-confrontation-washington-sanctions-russia/