Article
News International
China: World's Most Attractive Renewables Market
energia.gr
Wednesday, May 17, 2017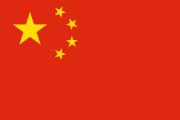 China topped the list of the world's most attractive renewable energy markets for 2017, Ernst & Young (EY) announced on Tuesday.
China jumped to first place due to its green energy policies, the Renewable Energy Country Attractiveness Index (RECAI) showed.
In China, the National Energy Administration announced in January 2017 that it would spend $363 billion to develop renewable power capacity by 2020.
The investment will create 13 million jobs and increase the share of renewables to account for half of all new generating capacity, according to the administration's plan.
"China also plans to launch a pilot tradable green certificate program in July 2017 for project operators to prove they have generated clean power for sale to consumers," EY said.
The country also committed to reducing greenhouse gas emissions by 18 percent per unit of economic growth by 2020 under the Paris Agreement.
India ranked second on EY's annual renewable energy market attractiveness list.
"India continued its upward trend in the index to second position with the government's program to build 175 gigawatts in renewable energy generation by 2022 and to have renewable energy account for 40 percent of installed capacity by 2040," EY said.
The country added more than 10 gigawatts of solar capacity in the last three years, starting from 2.6 gigawatts in 2014.
China and India surpassed the U.S. to take first and second place on the list.
The U.S.' fall to third in rankings of the top 40 countries, the first since 2015, "follows a marked shift in U.S. policy under the new administration," EY underlined.
EY identifies the new administration's executive orders to rollback many of the previously established climate change policies, revive the U.S. coal industry and review the U.S. Clean Power Plan as key reasons the country is losing its investment attractiveness.
"Movements in the index illustrate the influence of policy on renewable energy investment and development, both productive and detrimental. Supportive policy and a long-term vision are critical to achieving a clean energy future," said Ben Warren, EY global power & utilities corporate finance leader.
"More refined technology, lower costs and advances in battery storage are enabling more widespread investment and adoption of clean energy," Warren added.
Kazakhstan (37), Panama (38) and the Dominican Republic (39) all entered the index for the first time.
( Anadolu Agency)